MRVED Business
Upcoming Meetings
March 15th - Principals' Advisory Council
March 27th - Superintendents' Advisory Council
March 28th - Teachers' Advisory Council
April 18th - MRVED Common Day Inservice
*More information to follow soon!*
MRVED - Did You Know
The MRVED financially oversees the Minnesota River Valley Career and Technical Education Collaborative. The MRVCTEC is a collaborative of Lakeview, RCW, YME, Montevideo, and MACCRAY. They provide CTE courses for those schools, mostly for college credit. Bruce Bergeson is the director of the collaborative. If you have any questions or want further information please contact Bruce (bbergeson@mrved.net).


March Madness in the Classroom
When Dave Burgess was with us this past October, he talked about incorporating March Madness into your classroom.
Here is his blog post that explains the use of brackets
. Let's see your creative uses of brackets on Twitter using the hashtag #mrvedtlap. March Madness would be a great topic to bring in this year especially as the Final Four is in Minneapolis this year.


Tech Tip of the Week - Chrome Music Lab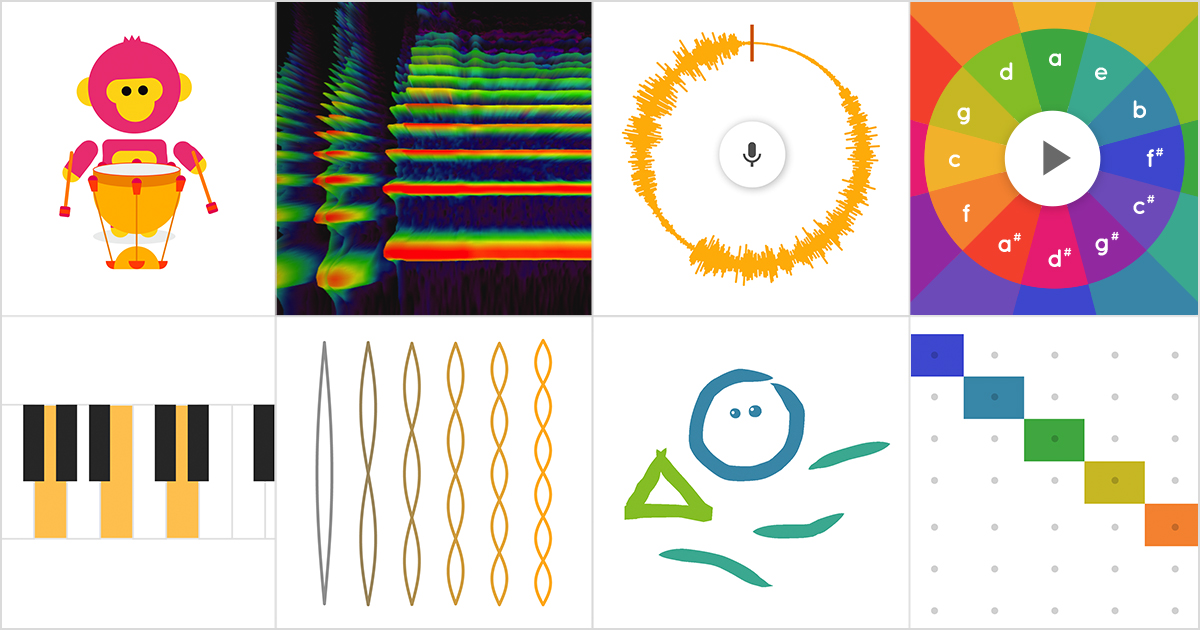 This tool goes under the category of, "I'm not sure how to use this in the classroom, but someone might have an idea".
Chrome Music Lab
is a neat website that allows users the opportunity to make music in a variety of fun ways. You can drum a beat with a couple monkeys, play a piano, or draw music, among other things. Like I mentioned, I have been trying to think of a way in which to use this in the classroom and have yet to have a great idea. If you have an idea, let me know on Twitter with the hashtag #mrvedtlap. In the meantime, you can check out my wicked bad beats.
Example


Ditch That Textbook - Section 3 - Ditch That Textbook
Sections 1 and 2 of
Ditch That Textbook
dealt primarily with theory and mindsets, whereas section 3 is the ideas for your classroom. Miller did a great job in sections 1 & 2 laying the groundwork for the remainder of the book. Many of the theories and mindsets need to be put into practice before these ideas take hold. Without the prior mindsets in place, the ideas will fail. Here we will examine chapters 23-26. Again, this is simply my thoughts and reflection on the chapters.
Miller starts by talking about creating a home for your stuff. As you start ditching your textbook, you replace that content with something digital. You will need a home for your digital "stuff". He suggests using a website to organize and save everything. Think of your website as a digital file cabinet. You can put your links, worksheets, printables, etc... here. Make it as interactive as possible as well. Use your site to post student work or pictures of your class in action. Creating a USABLE website for your class is very important if you are going to ditch your textbook. Without this space, you are going to be frustrated and lost. Without it, you will come back year 2 and wonder, "what was that video I used to show topic A?".
Once you have your space, you will need content on there. You will probably start by finding content on the web, but more than likely, you will start to see the benefits of creating your own content. When you create your own content, you are in control of what the students are learning. It makes meeting your learning targets so much easier. Miller provides a wealth of examples in this chapter, of which I am not going to take the time to highlight here. Don't be afraid to use student-created content as well. One example from my own teaching, that proves the point of kids being able to grasp content from other kids, is my students made videos of the Epic of Gilgamesh. I had a group create a phenomenal video. In fact, it was so good, it was actually better than what I had been using. So every year following, I used that video and then provided a challenge to the class to make one better. Kids were extremely motivated to make a better video. It was fun to see.
In the next chapter Miller talks about having kids write and create utilizing a blog or something similar. Having kids create their own blog or website is a great way for kids to be able to showcase their work. It also creates a global audience, versus an audience of one. Have kids post their work, share their work via Twitter, etc... It creates a powerful learning experience for all.